2012.04.23info
Notice: Concerning raw material of gelatin capsules
April 23, 2012
Notice: Concerning raw material of gelatin capsules
Dear valued customer,
You may have recently heard news stories regarding gelatin contamination issues in China.We understand that this news may have caused some concern for you and your colleagues, but I want to personally assure you that Qualicaps capsules are not impacted in any way by these contamination issues.
For more than 100 years we have been committed to providing the highest quality capsules to our customers and that begins with quality ingredients.Please rest assured that Qualicaps does not manufacture any of its capsules in China and uses only gelatin from reputable sources that are in strict compliance with governing bodies including the FDA, USDA, OIE, and the Japanese Ministry of Health, Labor, and Welfare.
We firmly believe gelatin-based hard capsules continue to be a safe and viable solution as a drug delivery vehicle.However as an alternative to animal based products, Qualicaps provides the leading pharmaceutical grade, plant based (cellulose or HPMC) capsules for those customers that want to completely avoid any animal origin products.
For more information about Quali-V®(HPMC) capsules or any additional questions about gelatin sourcing, please contact us at info@qualicaps.com or contact your local representative.
Sincerely,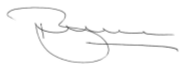 Bernd Brust
Chairman and CEO
Qualicaps